This cream effectively removes wrinkles, dark and dark-brown pigment spots, as well as the spots occurring during pregnancy, acne">acnes and scars, appearing after acne removal. Suitable for all skin types, starting at age 35.
If your complexion is discouraging, Sheep Placenta Dispel Spot Cream for Face from the Sheep Placenta line is for you.
It balances skin condition, combatting reddening and flakiness in sensitive areas, evening the complexion and saturating the skin with moisture, thereby boosting its suppleness and smoothing surface texture.
Active ingredients of Sheep Placenta Dispel Spot Cream for Face: placental extract and hyaluronic acid.Hyaluronic acid:
• is the most important moisture-retaining skin component: 1 gram of hyaluronic acid absorbs 3 litres of water!
• not only saturates the skin with moisture but also creates an airy protective film on its surface; this film
prevents moisture from evaporating and keeps the deeper skin layers from dehydrating;
• has a lifting effect, enhances the skin's suppleness;
• has an antioxidant effect;
• is a great logistician; it never delivers too much liquid to areas where it isn't needed — and won't leave "parched" areas to die of thirst.
Purpose
• Promotes the reduction of pigmentation, evens the complexion.
• Moisturizes the skin while maintaining its natural protective mechanisms.
• Delays the onset of noticeable aging signs.
Application
Apply a small quantity of cream to the freshly-cleansed face and neck with careful circular movements, avoiding
the area around the eyes.
Suitable for all skin types, starting at age 35.ResultThe better complexion and improved tone of fading skin, evened tint and microsurface.


Tiande products


ACTIVE COMPONENTS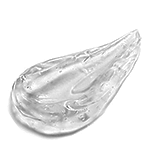 Placental extract
Placental extract intensifies the synthesis of collagen and elastin, deeply moisturizes, smoothes out wrinkles, improves skin tone, slows down ageing processes.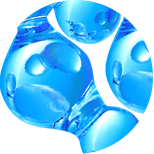 Hyaluronic acid
Moisturizes the skin, forms a breathable protective layer on its surface, blocking moisture evaporation and preventing the dehydration of deeper skin layers. Has a lifting effect, improves skin elasticity.
Stearic acid
Cleanses restores the skin's lipid mantle, improves the elasticity of the skin.
Skin requirements

Clarifies pigment spots
Nutrition and recovery

Age

35 +
Customers who bought this product also bought: