Anti-Wrinkle Face Complex Care
Deal with your wrinkles fast and easy! Weight: 36+5 g
Have you noticed the first wrinkles on your face?
Or is it no longer news?
In any case, you can slow down the aging process and improve the look of your skin.

The Anti-Wrinkle Face Complex Care contains an excellent duet of two substances that will simply transform your face!

Take two simple steps toward perfection!

Step 1: An elixir mask with hops extracts and vitamin В3:
- rejuvenates and improves the texture of aging skin;
- makes skin soft, smooth and supple.

Step 2: Wholesome cream, which:
- fortifies the action of the mask, while nourishing and protecting your skin;
- helps stimulate skin regeneration thanks to natural acids in the formula.

The cream has luscious melting texture, gets easily absorbed and does not make your face feel heavy.

As a result, your age-related and mimic wrinkles will disappear, and you will look younger!

You can use this complex care product as an express solution before an important event,
or make your beauty rituals regular; in any case the result will please you.

APPLICATION:
Step 1: wash your face and apply the elixir mask for 15-20 minutes, then remove the mask and rinse your face with water.
Step 2: apply the wholesome cream immediately after using your elixir mask, or within 10 to 12 hours after its application. The product can be used as night cream.
Use the complex care solution once or twice a week. Use the package contents immediately after opening.


ACTIVE COMPONENTS
Allantoin
Has a regenerating effect, softens and soothes the skin, protecting it from the negative impact of external factors.
Collagen
Collagen extract supplies the lack of protein in the skin improving its structure and increasing the turgor. The skin becomes firm and elastic.
Vitamin B3
Active form of Vitamin B3 (Nicotinamide) improves metabolism in skin cells, smoothes the skin and makes wrinkles less deep.
AHA (Alpha hydroxy acids)
AHA (glycolic acid, lactic acid, malic acid, tartaric acid, citric acid) are collectively known as "fruit acids" because they were originally found in fruit. They gently cleanse the skin of excess sebum and dead skin cells, eliminate skin imperfections by smoothing the texture and colour of the skin. Accelerate processes of epidermis regeneration.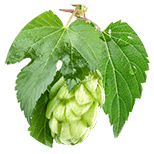 Humulus
Humulus Lupulus Eextract is a source of vitamins, organic acids and flavonoids. Tones and softens the skin making it smooth and delicate, has a bactericidal effect.
Customers who bought this product also bought: