Propolis Fresh Breath Phyto Spray
Feel the Siberian taiga breath!
50ml
Propolis Phyto Spray fights against the cause of the unpleasant smell and oral cavity problems – bacteria.
It does not camouflage the problem, but every day improves the condition of the gums and oral mucous membrane.

This product is effective because it contains 100% natural high-purity propolis.
It is known for its bactericidal and regenerating properties.
We added Leuzea (Maral root) and bergenia to the spray for a stronger effect.

Phyto spray may be used not only for freshness of breath,
a solution of mouth problems and fighting against pathogenic bacteria but also as a local antiseptic.

It is FORMULATED WITHOUT ALCOHOL, made on the basis of water!
Thanks to the convenient dispenser, the product will be cost-saving.

It will last for about 250 sprayings.


APPLICATION:
Shake the bottle, spray in your mouth (spray 1-2 times),
after that don't drink or eat for 30 minutes.
It's recommended for use 4-6 times a day.


ACTIVE COMPONENTS
Propolis
Propolis – "bee glue" – has a bactericidal and antiseptic effect. It has been known since ancient times as means for healing minor wounds.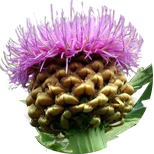 Leuzea
Ценное лекарственное растение, обладающее тонизирующим, общеукрепляющим, стимулирующим действием. Оно имеет приятный сладковатый вкус и оказывает тонизирующее влияние на десны.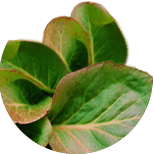 Bergenia crassifolia
Bergenia extract has been used for a long time to rinse the mouth in cases of stomatitis, tongue and gum inflammations, mycotic stomatitis, periodontosis and sore throat.
Customers who bought this product also bought: